Bhaktivedanta Swami Goshala is located in ISKCON Vrindavan land
and is a home for 350 cows, bulls and calves.
Bhaktivedanta Swami Goshala Vrindavan
ISKCON Goshala, Vrindavan
Bhaktivedanta Swami Goshala was establish in 1976. It is a home for 350 cows, bulls an calves. The cows are taken care of throughout their lives and provided sufficient space, ample grass, jaggery and other eatables that are to their liking. 
When approached by outsiders, they gently accept their offerings and affection, as they are accustomed to being taken care of with love and affection and are therefore very gentle. Taking care of the cows in this way is truly bliss giving and brings one good fortune.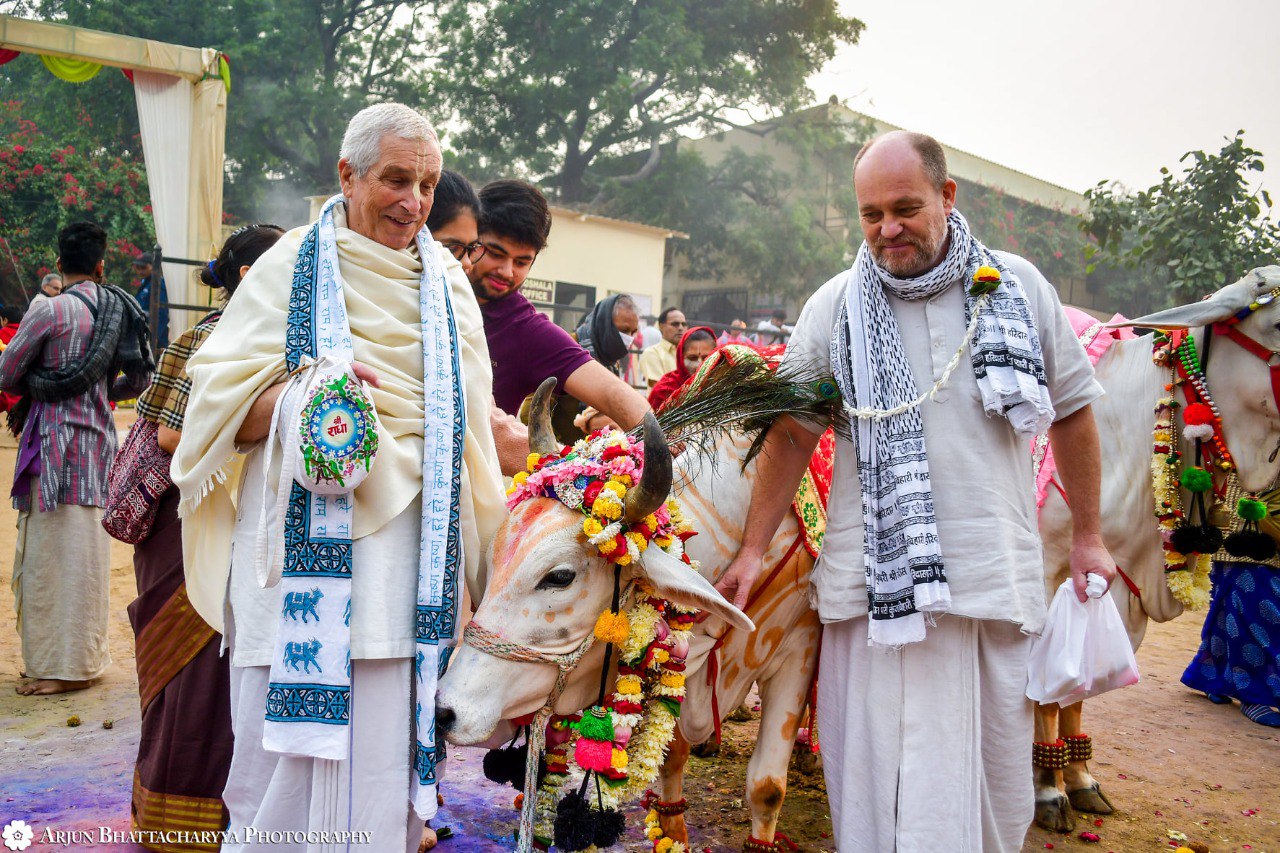 Bhaktivedanta Swami Goshala was established with the help of H.G. Gunarnava Prabhu, who was encouraged by Srila Prabhupada himself to buy the first cows in 1972.

Later in 1976 Mr. Taparia donated the first piece of land for the Goshala and now the land reaches 350,000 square meters. Now it is a home of 350 pure desi Indian (Bos Indicus) cows, bulls and calves.
Our main aim is to please Lord Krsna and His representative Srila Prabhupada by giving all protection and love to the cows:
When His Divine Grace A.C. Bhaktivedanta Swami Srila Prabhupada entered the port of New York City on September 17, 1965 few Americans took notice — but he was not merely another immigrant. He was on a mission to introduce the ancient teachings of Vedic India into mainstream America.  Before Srila Prabhupada passed away on November 14, 1977 at the age of 81, his mission proved successful.

He had founded the International Society for Krishna Consciousness (ISKCON) and saw it grow into a worldwide confederation of more than 100 temples, ashrams and cultural centers.
Parikrama Marg, Raman Reiti, Vrindavan, Uttar Pradesh 281121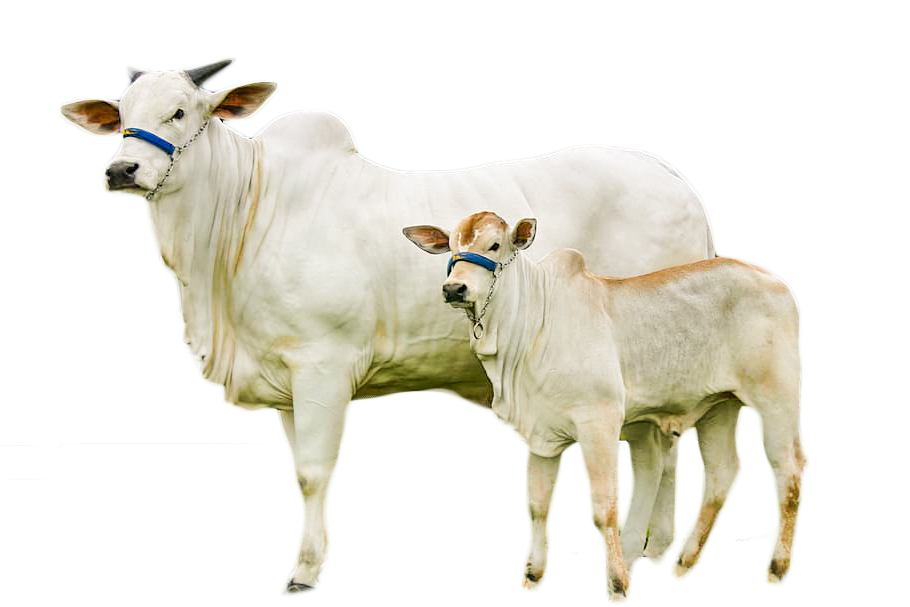 How much pious credit we get by visiting holy places, offering food for brahmanas, fasting, chanting of mantras by doing many yajnas that much pious credit we can get simply by offering a blade of grass to a cow. – Mahabharata
Gomata Bliss is a non-profit organization established to create Sattvik (pure, natural, energetic, vital, organic and clean) products that have scientifically proven Ayurvedic benefits. The profit is dedicated to cow protection Sri Vrindavan Dham.
Follow us on social media
The bull helps in the agricultural process of producing grain, etc., and thus in one sense the bull is the father of humankind, whereas the cow is the mother, for she supplies milk to human society. A civilized man is therefore expected to give all protection to the bulls and cows. SB 3.5.7, Purport